When you were a child switching the lights on and off may have been mildly amusing. But that's pretty much where the fun ends when it comes to electricity… Particularly, when you leave home and you're the one paying the bills! But when you move into your own place, which electricity provider do you research online and pick up the phone to? For most Australians, it will be Origin, AGL or Energy Australia, but did you know that there are many other, smaller energy retailers out there all equally capable of supplying your electricity? They may even give you a better deal. That's why Canstar Blue is going to give you a rundown of the five best electricity providers you've probably never heard of.
We should point out that not all of these electricity retailers operate in every state or territory first. The nature of electricity price deregulation means that some states have more competition than others, which is reflected in the number of providers operating in certain parts of Australia – and the price of electricity in those areas without much competition.
Also, when we talk about the 'best' electricity providers, we are referring to those who are doing things a little differently to the big energy retailers previously mentioned or that they have a particularly interesting business model or range of plans that makes life easier for customers. Here are our top five electricity providers you have probably not heard of:
Sumo Power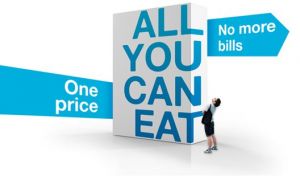 Sumo Power stands out from a very competitive crowd of energy retailers in Victoria because of its fixed cost electricity plan aptly named 'All You Can Eat'. Launched in 2015, Sumo Power quickly made itself known with only the second fixed cost electricity plan in Australia, after Origin announced its Predictable Plan. Sumo Power's plan sees customers pay for their entire year's energy usage with a single one-off payment, taking away any bill shock that may come with monthly or quarterly bills. Customers pay for their annual electricity usage upfront, with the fixed cost calculated based on their previous energy consumption history. No matter how much electricity you end up using, you are not charged any more and can simply walk away from Sumo Power at the end of the year. If you stay on the next year's fixed price will reflect your previous usage.
Key takeouts:
Fixed cost electricity plan
Pay for your annual electricity usage in one payment
No more charges regardless of your electricity usage
Mojo Power

Operating in New South Wales and Queensland, Mojo Power is unique in that it gives customers access to 'wholesale electricity rates' provided they first take out membership. Research from Canstar Blue shows that Mojo Power's electricity usage rates in Queensland are about 16% cheaper than the market average, and its supply charges are roughly 72% cheaper. However, given that the majority of your electricity bill comes from your usage costs, the savings a household can make are largely offset by the cost of a Mojo Power Energy Pass – priced between $30 and $50 every month (savings available if you buy annually) depending on the additional support you would like. Nevertheless, households with very high energy usage stand to save because they are purchasing power at a reduced price. Mojo also gives customers with its more expensive energy passes access to helpful energy monitoring tools.
Key takeouts:
Cheaper 'wholesale' usage rates and daily supply charges
Households with very high electricity usage could save money
Monitor energy usage on your mobile in real time
Powershop

Powershop is a cheeky electricity retailer that likes making fun of the big energy giants, with its smiley face power socket logo often appearing in various guises. Its focus is on 'putting customers in control' of their energy usage and it does this with some awesome online account management tools that allow you to closely watch your energy usage and act accordingly. Powershop's online tools even allow customers to pre-purchase 'packs' of power in order to save money. Powershop is currently available in New South Wales and Victoria – where it holds Canstar Blue's customer satisfaction award.
Key takeouts:
Online account management tools to help you save money
Pre-purchase power packs for future use at reduced rates
Given a five-star rating by electricity customers in Victoria
GloBird Energy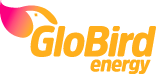 You often hear about price match guarantees from retailers and hardware stores, but imagine an electricity provider that actually promises to match, or beat, any price for residential electricity. Meet GloBird Energy. The offer is only available in Victoria and is dependent on various conditions, but this new retailer is obviously quite confident that it's one of the cheapest around. GloBird Energy also promises no lock-in contracts and no exit fees, so you're free to fly away at any time you like if things don't work out as you had hoped. GloBird's plans are easy to understand and its price factsheets are proudly displayed on its website, which makes a refreshing change.
Key takeouts:
Price match guarantee for electricity in Victoria
Easy to understand electricity plans
No lock-in contracts and no exit fees
1st Energy
Available in New South Wales and Victoria, 1st Energy stands out for a couple of reasons – but mainly because it offers some of the biggest discounts in each state, with a lifetime benefit. With most energy providers, the headline discount offers you see when you sign up only last for the first year, but in the case of 1st Energy and just a handful of others, the benefit period is ongoing and doesn't disappear at the end of the contract. Customers in Victoria can get 32% off their usage charges when they pay on time, while those in New South Wales can get 20% off. The downside is that you need to go with a two-year contract, but 1st Energy also boasts a price match guarantee, so make sure you put that to the test before joining.
Key takeouts:
Significant pay on time discounts
Lifetime benefit period
Price match guarantee
Which electricity retailer should you go with?
While the big energy companies like AGL, Origin and Energy Australia often get a rough ride in the media, the reality is that they are often the most competitively priced electricity providers in Australia. However, the point of this review is to show you that there are plenty of other retailers out there equally capable of supplying your energy, so it's a good idea to shop around for the best deal you can find – not just in terms of price, but how you go about paying for power. Some of the providers mentioned above are changing the way consumers pay for electricity, whether it's through a fixed cost plan, or by pre-purchasing electricity for later use. Ultimately the choice is yours. When you want to switch electricity providers, take the time to consider all of your options.